Zhejiang Province held a conference on the high quality development of manufacturing industry BOSOM New Materials was awarded the honorary of "invisible champion"
Release time:2021/03/26 Publisher:
In the afternoon of March 26, the Zhejiang High-quality Manufacturing Development Conference was held in the Great Hall of the People in Zhejiang Province.
Yuan Jiajun, the secretary of Zhejiang Provincial Party Committee and director of the Standing Committee of Zhejiang Provincial People's Congress, delivered an important speech and awarded prizes for the enterprises in recognition. Zheng Shanjie, governor of zhejiang province, chaired the meeting.
The conference focused on the "Eagle Action" cultivation enterprises, manufacturing single champion enterprises, "small giant" enterprises, "hidden champion" enterprises, per mu benefit leader and provincial manufacturing first (set) enterprises five types of advanced manufacturing units.Hangzhou BOSOM (hereinafter referred to as "BOSOM") was awarded the honorary title of "Invisible Champion" in Zhejiang Province in 2020.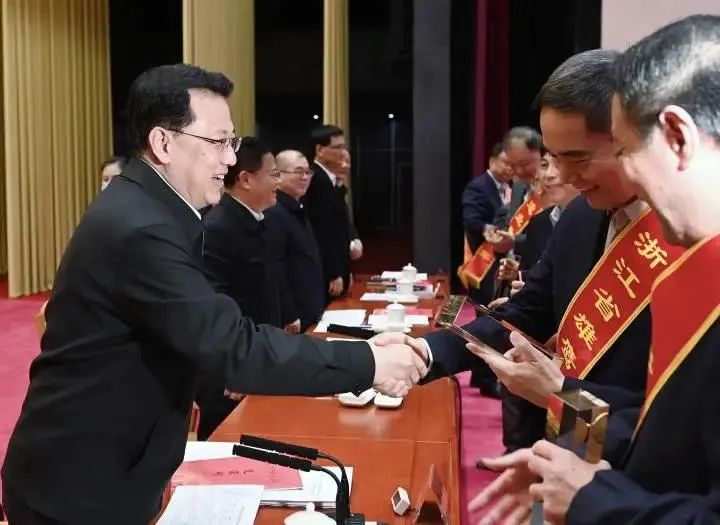 Zhou Yongsong, chairman of BOSOM, took the stage to accept the recognition as the representative of the invisible champion of Hangzhou in 2020."It's an honor, but also a responsibility, After more than ten years of development, BOSOM has grown from a seed to the "Hidden Champion", which cannot be separated from Zhejiang, the fertile land for advancing development."Zhou said.
BOSOM will strive to be the leader of low-voltage electrical modified engineering plastics products and solutions.Learn, catch up with and surpass BASF and other multinational enterprises in the application of automotive engine peripheral structural parts, strive to become the product leader of "plastic instead of aluminum" cooling system.
(The pictures in the article is from: Zhejiang Information Development Center)